Can I Make a New Friend? - Autumn 1
In this section...
We have just started at Barrow Hedges Nursery. It's so exciting and there is so much to learn. During the first half term we (the children) are learning to join in with our new friends when we play.
We learnt about the school rules and how to make new friends through the story 'Little Tiger Goes To School'. We read the story together and met all of the characters. We helped them to learn the rules and make new friends at Nursery too.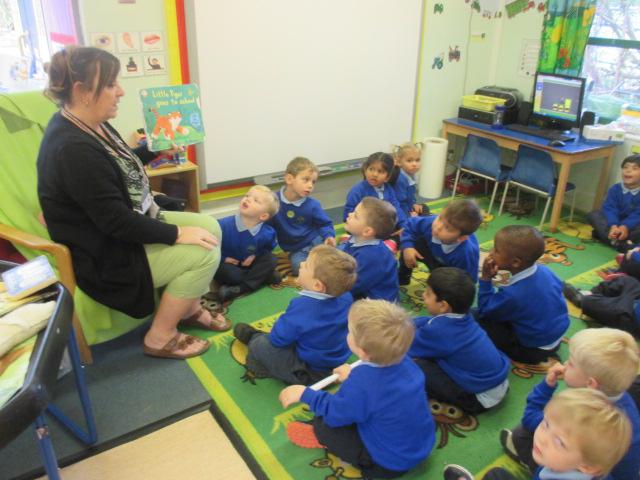 We met Tarzan the tortoise. He helped us to remember to walk with our friends in the Nursery. We have also been helping Little Leopard to remember to walk at Nursery so he doesn't hurt or bump into his friends.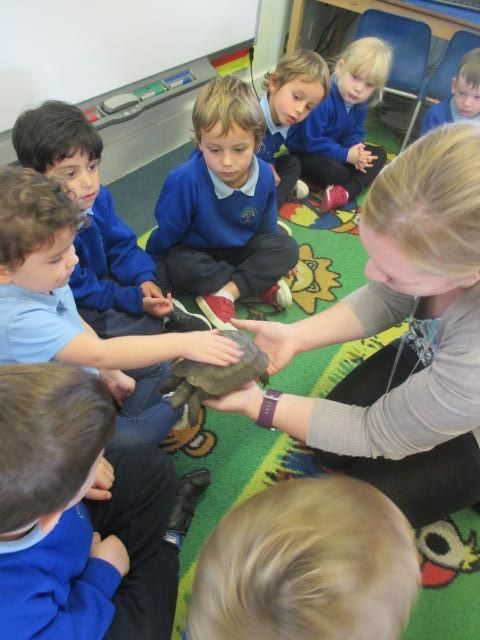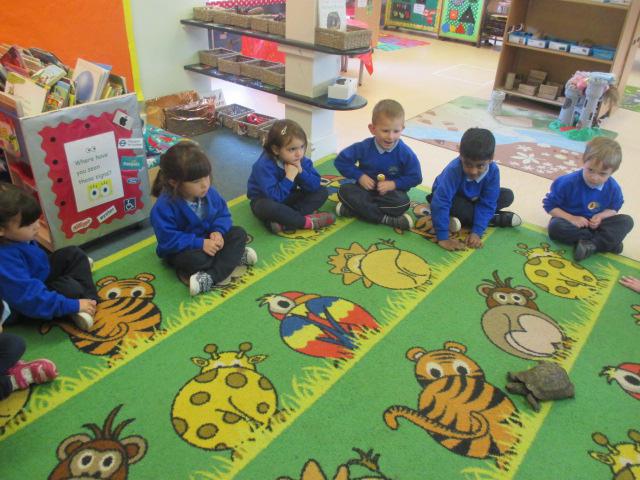 Little Elephant helped us to remember to listen to our friends when we are playing together. We are getting very good at using our listening ears!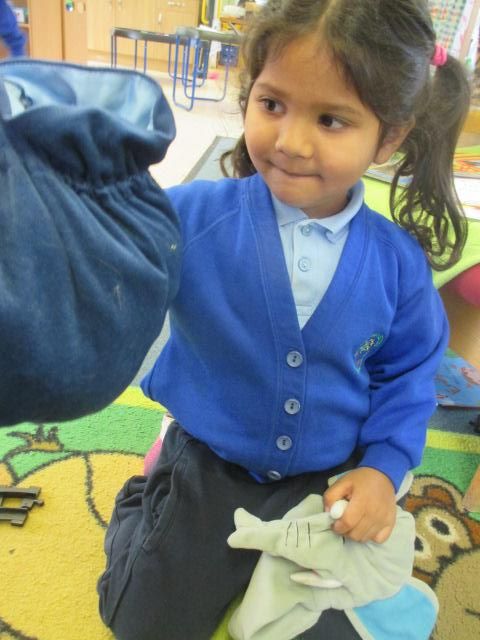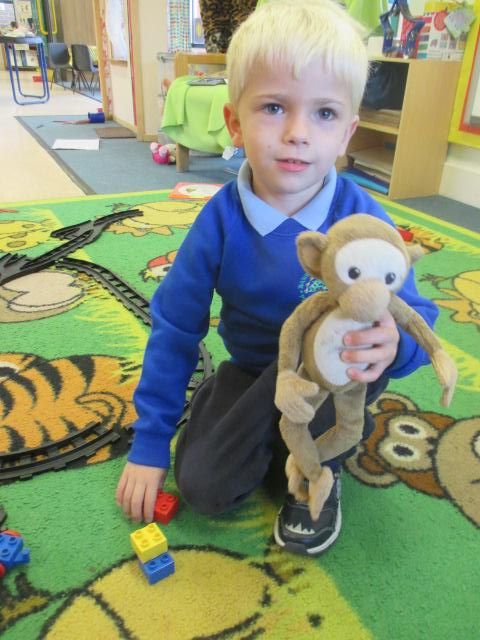 We have been showing Little Monkey how to tidy up the toys. Our Nursery is a nice place for us to play with our friends.
We have been teaching Little Parrot how to share the toys and use nice words at Nursery, such as, "Please can I play with you?" and "Can I have a turn please?"
We learnt to look at our new friends and smile when we want to play a game.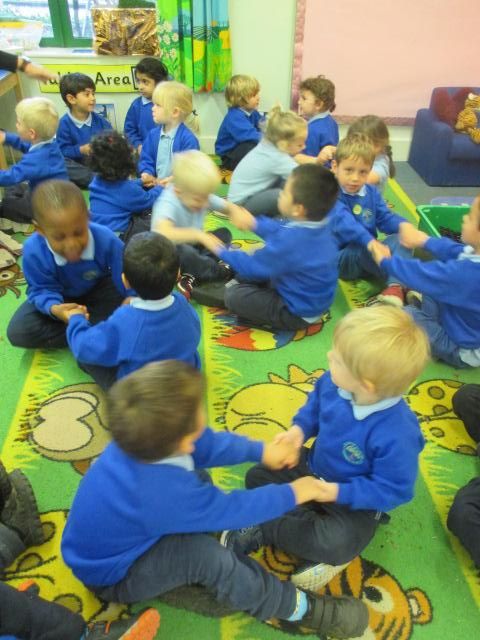 We read the story 'The Tiger Who Came to Tea.' The Tiger came to tea at Nursery one day and we learnt how to invite him to play with kind words and smiles.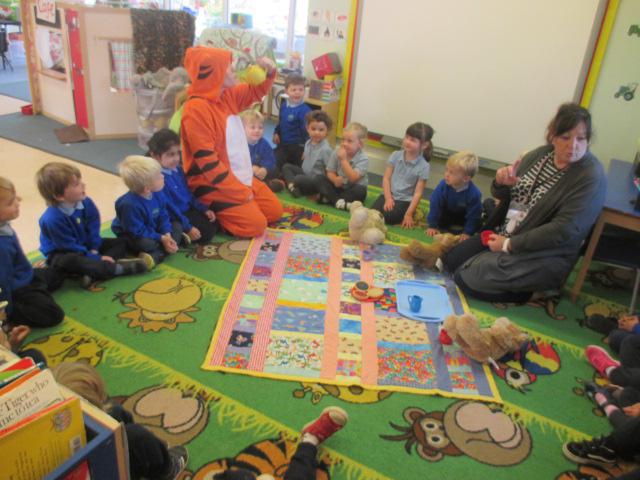 We are learning to try new things with our friends at Nursery. We tried different types of tea, using a real teapot, and spoke with our friends about our favourite things.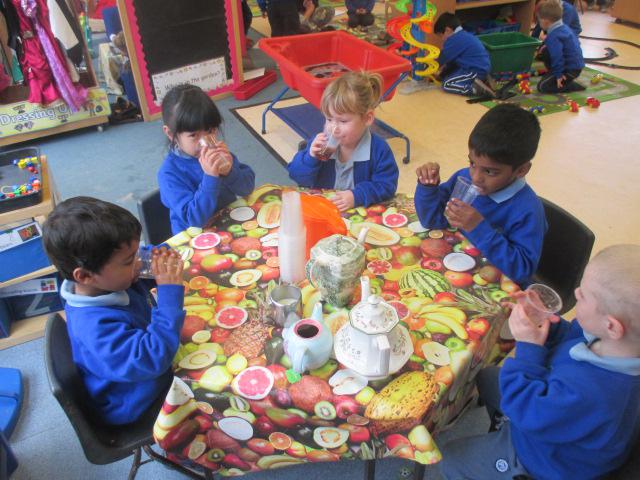 Continuous provision and activities to support our learning: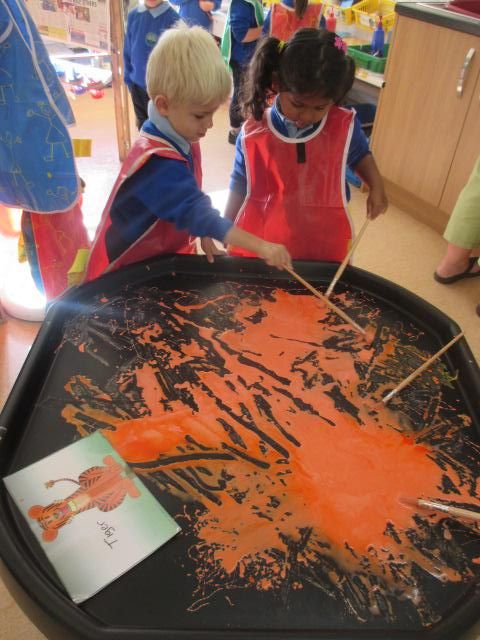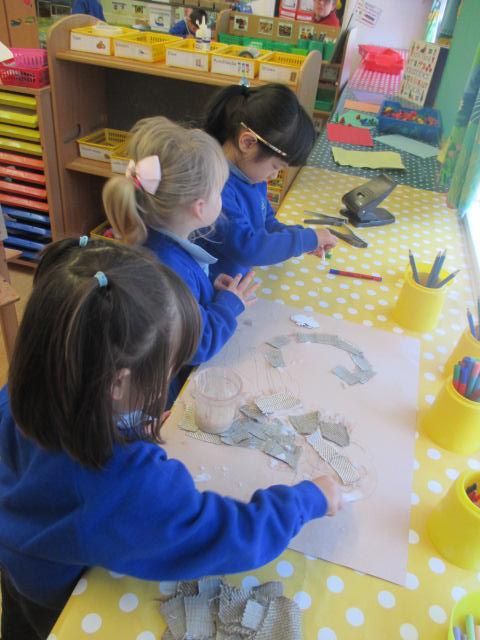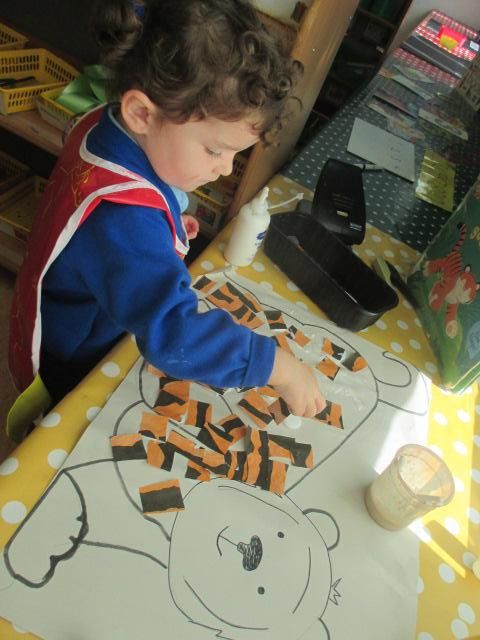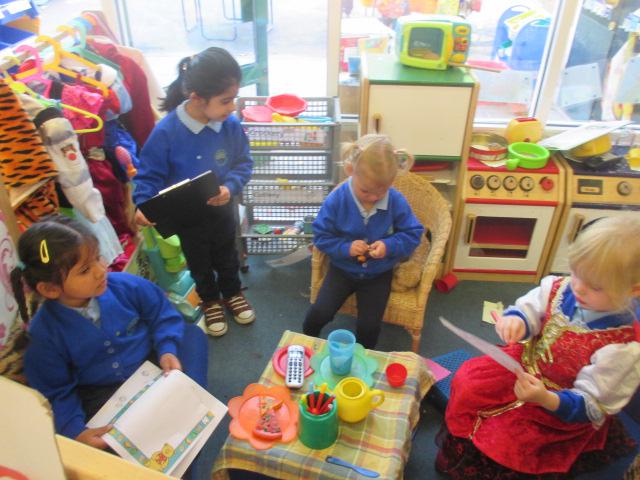 Look at our work! (Photos coming soon)
Now we know how to use gentle hands and how to share, listen and use kind words with our new friends at Nursery.
We have made lots of new friends at Nursery and have been busy exploring new activites.
We have been really good at learning the Nursery rules and helping our animal friends from the story to remember to follow the rules too. We settled into our new Nursery brilliantly and we are ready for learning!