Can I Tell You a Story? - Summer 1
In this section...
After all of our learning about plants and growing before the Easter holiday, the children are always very excited to return to school to see how our beans and seeds have grown.
We read the story 'Jack and the Beanstalk' and learn about traditional stories.
We are learning to retell stories using familiar story language and talk about characters and main events.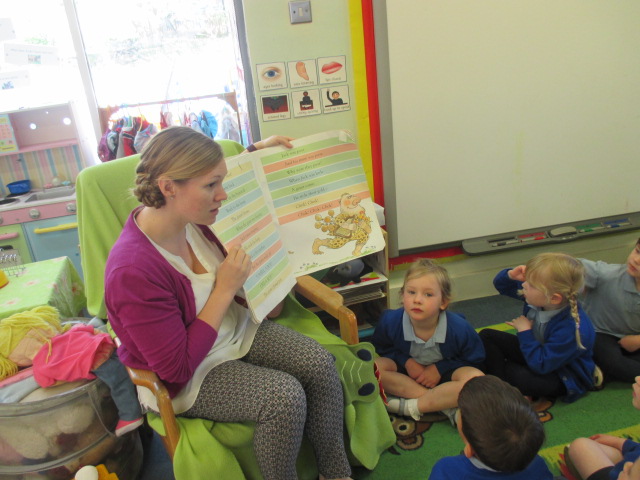 We learn about traditional stories and how in other books the characters and main event are the same, but the words and pictures might be a little bit different. We write a list of all the characters and props we need in our small world story tray and role-play giant's castle.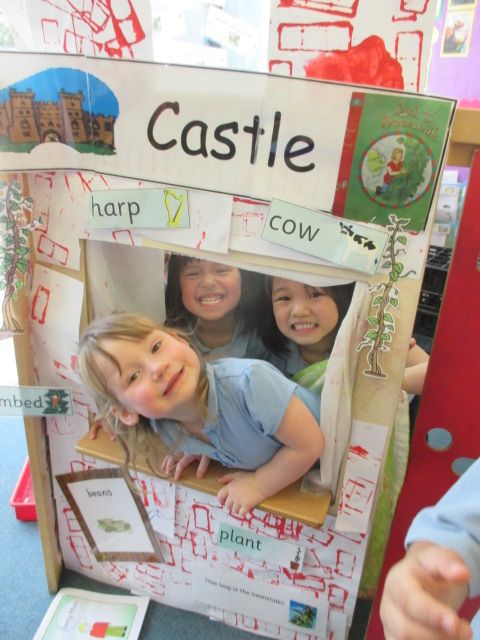 We order pictures from the beginning, middle and end of the story and practice retelling the story in our own words, using props and characters and remembering the familiar story language.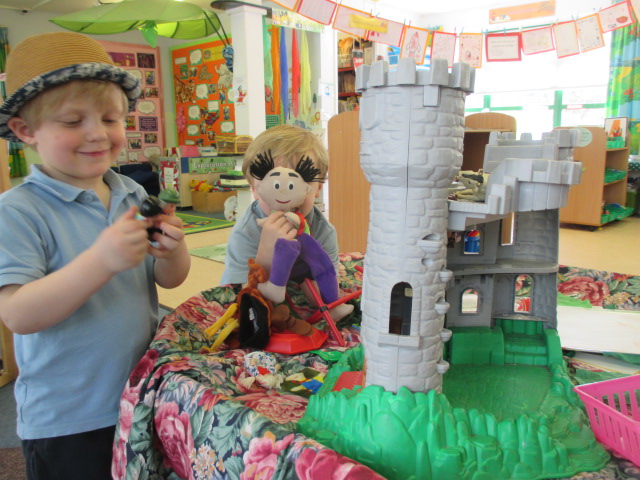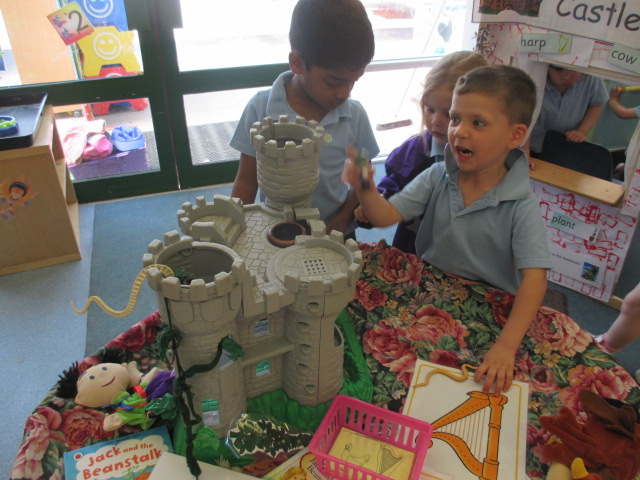 We take on the role of different characters, pretending to climb the 'beanstalk' in the garden while using familiar story language.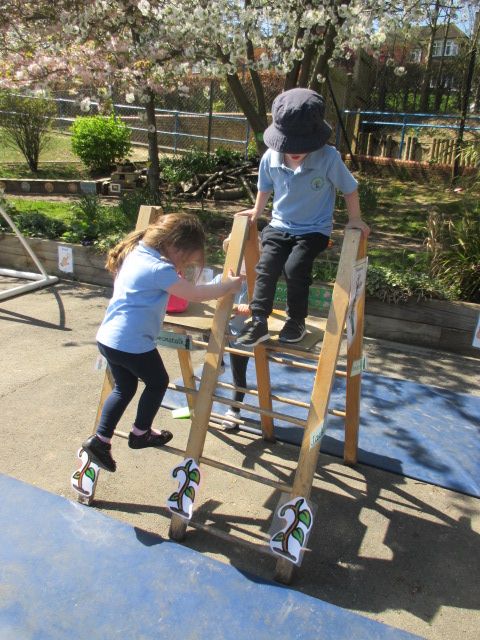 We use different media to create our own beanstalk which grows taller and taller until a giant appears at the top. When we find his footprints in Nursery the next day, it is really magical!
We measure the height of our beanstalk in non-standard measures and use our knowledge to build with different construction materials to create models that are 'taller' and 'shorter.' This helps us to develop our mathematical language.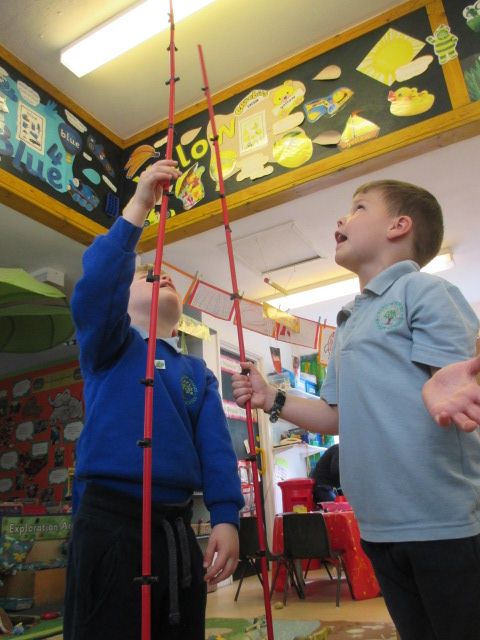 Now we can use story language to tell our own stories, and talk about characters, settings and events.