Developing Positive Behaviours for Learning
In this section...
In order to support children to; build positive relationships with peers and adults, and to develop the Characteristics of Effective Learning in the EYFS we have five key rules that are followed. These rules reflect and support the whole school approach, including the core values of Care, Honesty, Respect and Responsibility.
The five key rules are:
Walk carefully
Look after our toys
Listen to others
Be kind to everyone
Take turns and share
At the beginning of the academic year, our Nursery and Reception practitioners help the children to learn and adhere to these rules, so that all children can be happy and safe in their learning.
In Nursery, we learn about the Nursery rules and how to make new friends through the story 'Little Tiger Goes To School'. We read the story together and meet all the characters.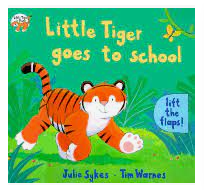 We meet Tarzan the tortoise. He helps us to remember to walk with our friends in the Nursery. We help Little Leopard to remember to walk in Nursery so that he doesn't get hurt or bump into his friends.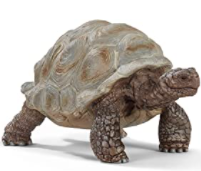 Little Elephant helps us to remember to listen to our friends when we are playing together. We get very good at using our listening ears!
We show Little Monkey how to tidy up the toys so our Nursery is a nice place for us to play with our friends.
We teach Little Parrot how to share the toys and use nice words at Nursery, such as, "Please can I play with you?" and "Can I have a turn please?"
In Reception, we read the story 'Don't Eat the Teacher!' which helps us to understand and follow our class rules and be school ready!
We listen to the story carefully and discover that the sea creatures forget the school rules. We need to learn the rules to show them what to do!
We learn that we must listen to the teacher. In the story, Sammy Shark forgot the rule his mummy told him. She said, "Don't eat the teacher!" Sammy didn't listen and gobbled the teacher right up!
We teach Sammy Shark to be good at listening.
We learn that we must walk in school. In the story, Sharon Shrimp ran around so fast she fell over and bumped her head. We teach Sharon Shrimp to be good at walking indoors.
We learn that we must use a quiet voice. In the story Howling Haddock howled loudly. The noise hurt our ears! We teach Howling Haddock to use an indoor voice.
We learn that we must share and take turns. In the story, Larry Lobster used his 'pinchy' claws to snatch a paint brush. We teach Larry Lobster to share.
We learn that we must be kind. Jimmy Jellyfish pushed and shoved and hurt his friend! Oh dear! We teach Jimmy Jellyfish to use kind 'hands'.
We learn that we must look after our toys and use one toy at a time. Colin Cod threw a toy and hurt Sharon Shrimp in the story. Oh dear! We teach Colin Cod to look after our toys.