E-Safety
In this section...
At Barrow Hedges, we recognise the importance of computing and how it supports the learning of other curriculum subjects. We are always striving to find new and exciting ways to develop pupils computing skills. As a school, we have a unique role protecting children while preparing them for life outside of school; a life that now includes an online world. Our computing curriculum includes an element of E-Safety each term where we aim to educate and empower pupils so that they understand the risks, build resilience and ultimately become good "cyber citizens".
During Safer Internet Day, the children 'took a pledge' to say that they commit to safe and responsible use of technology. The children were taught about keeping safe when using the internet through a special assembly and a series of lessons. We take the E-Safety pledge annually as a reminder of the importance of e-safety but also try to foster an open environment in which children are encouraged to ask questions and have an ongoing conversation about the dangers and benefits of the online world.
We expect all children at Barrow Hedges to follow our Acceptable Use Policy (AUP) when using technology at school. Click on the link below to download a copy (it could be useful at home too). In addition, our E-Safety Policy can be found by clicking on the hyperlink or going to the 'Our School' tab, then policies.
Keeping children safe online is a shared responsibility. To support staff and parents with keeping children safe online, please see:
Below, you will find useful links and documents to help you to support us with keeping children safe online along with information to help your child learn how to use the Internet safely at home.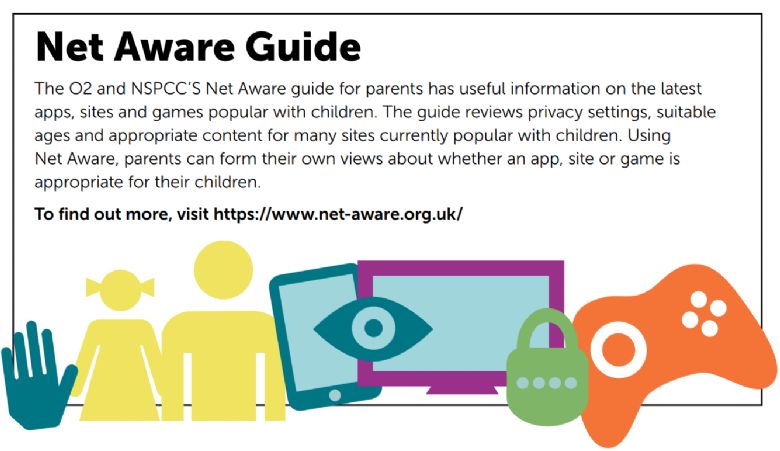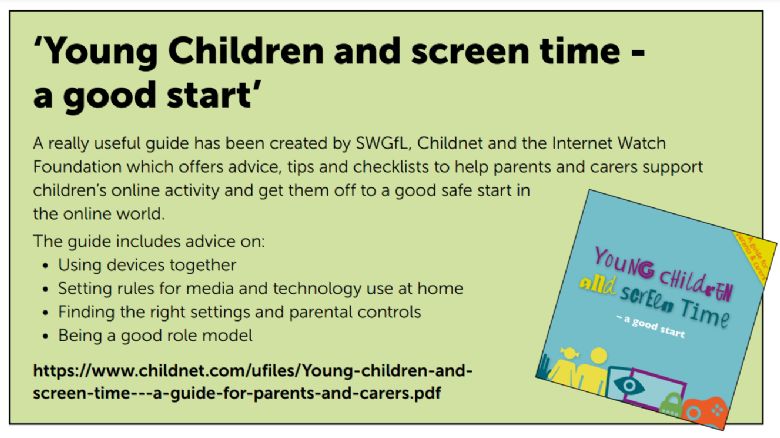 https://www.childnet.com/ufiles/Young-children-and- screen-time---a-guide-for-parents-and-carers.pdf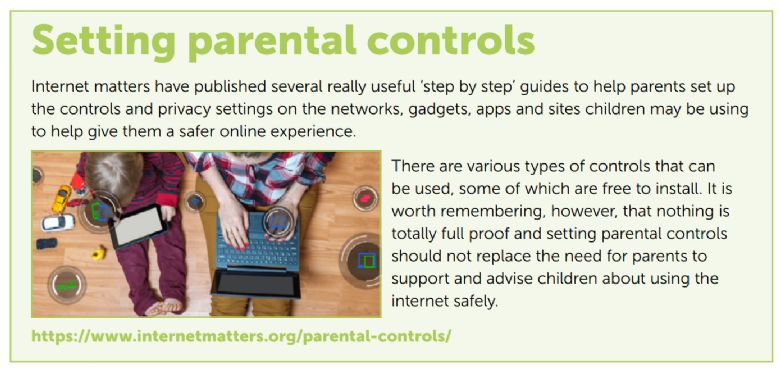 https://www.internetmatters.org/parental-controls/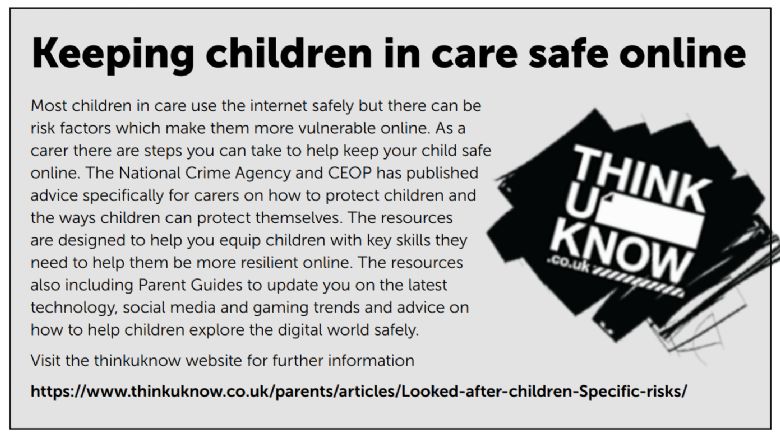 https://www.thinkuknow.co.uk/parents/articles/Looked-after-children-Specific-risks/
https://www.ceop.police.uk/safety-centre/
https://www.nspcc.org.uk/preventing-abuse/keeping-children-safe/online-safety/
http://www.saferinternet.org.uk/

Mrs H Nutley is the Subject Leader for Online Safety.