How Can I Make Patterns? - Spring 1
In this section...
During our topic 'What Can I Celebrate?' the children were very interested to learn about the traditions of Christmas and on returning to school, some of us were rather disappointed that it hadn't snowed on Christmas Day.
We decided to read some snowy stories and built our own Winter Wonderland to learn about the changing season. We read the story 'The Gruffalo's Child' and looked at the different footprints that all the characters left in the snow.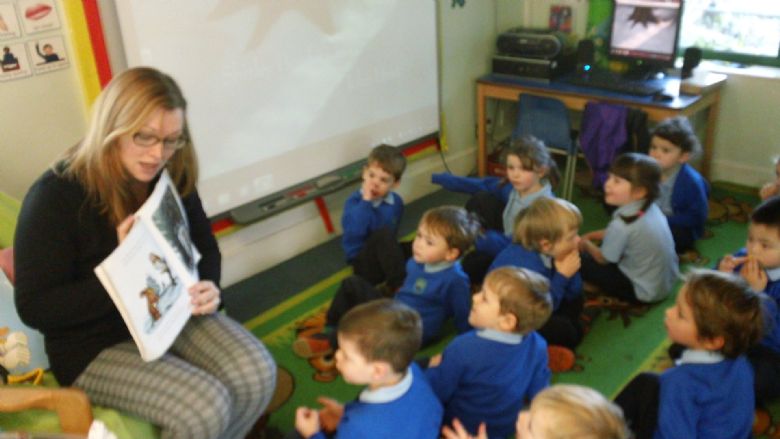 We are learning to notice and talk about different patterns we can see. We are learning to use the vocabulary of size and shape to describe different patterns.
We couldn't believe it when we found Gruffalo footprints in the Nursery. We looked at the size of the footprints and measured them, comparing the size and shape to our own. We also found mouse footprints and used new vocabulary to talk about the different sizes. Some of us used cubes to measure the different footprints too.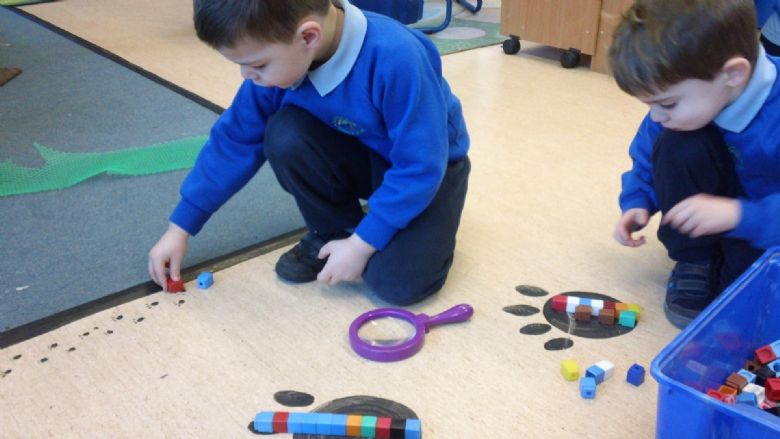 We found different patterned footprints made by the snake, owl and fox too. We could talk about the different shapes, sizes and patterns.
We made our own footprint pattrns in different ways, using wellies with different patterned soles in mud and paint. We enjoyed talking about and comparing the patterns on our own shoes and finding out whose were the same and whose were different.