Key Instant Recall Facts (KIRFs)
In this section...
In Years 1 - 3, children will focus on one 'KIRF' each half term in class, and will be tested on their Key Instant Recall Facts half-termly, and results will be sent home to parents. In Years 4-6, though children are not tested on their KIRFs, they will continue to practise these in class and should do so at home.
The secret to success is practising little and often! Use time wisely: can you practise these KIRFs (attached in pdf below) whilst walking to school or during a car journey? You don't need to practise them all at once- perhaps you could have a fact of the day.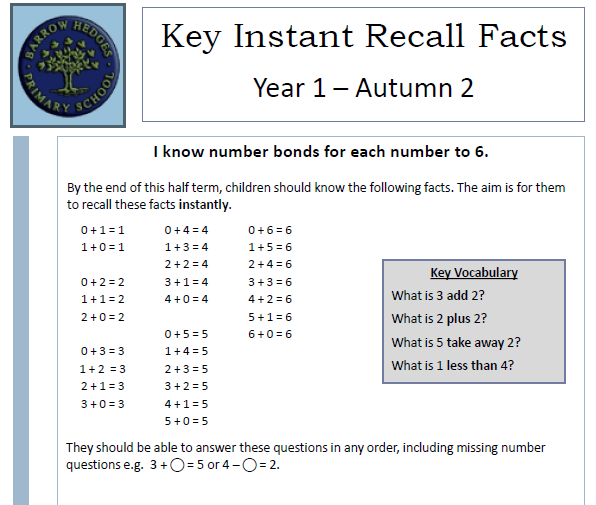 Please note these have been updated to match the order in the Home School Diaries (apologies for any confusion!)