Nursery
In this section...
We have three Nursery classes.
Caterpillar Class attend the morning session from 8:45am until 11:45am, Tadpole Class attend the afternoon session from 12:15pm until 3:15pm and Dragonfly Class. Dragonflies can attend all day if eligible for 30 hours Nursery Provision. Hours for Dragonflies are from 8:45am until 2:45pm or parents can pay a small fee to extend their provision until 3:15pm. Dragonfly Class bring a packed lunch to Nursery.
Here is our Nursery Class: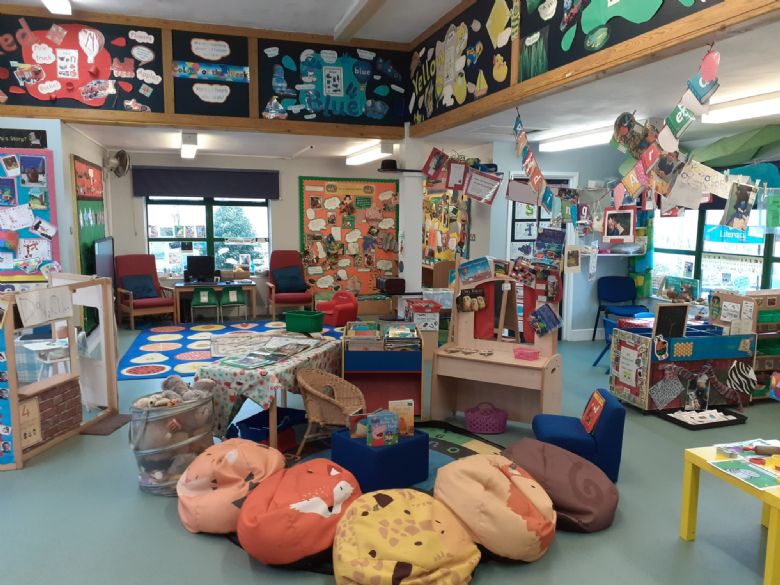 To learn more about our Nursery, please click here to watch our virtual tour.
Click here to find out about our Curriculum and click here to view our Long Term Planning.
Click on the tabs to the right to find out about our themed learning!
Please click here to view letters sent to Nursery parents this academic year.