Personal, Social and Emotional Development
In this section...
Children's personal, social and emotional development (PSED) is crucial for children to lead healthy and happy lives and is fundamental to their cognitive development.
Underpinning their personal development are the important attachments that shape their social world. Strong, warm and supportive relationships with adults enable children to learn how to understand their own feelings and those of others.
Children should be supported to manage emotions, develop a positive sense of self, set themselves simple goals, have confidence in their own abilities, to persist and wait for what they want and direct attention as necessary. Through adult modelling and guidance, they will learn how to look after their bodies, including healthy eating, and manage personal needs independently. Through supported interactions with other children, they learn how to make good friendships, cooperate and resolve conflicts peacefully. These attributes will provide a secure platform from which children can achieve at school and in later life.
Here's an example of high quality interactions that support personal, social and emotional development, captured on our electronic platform, Tapestry.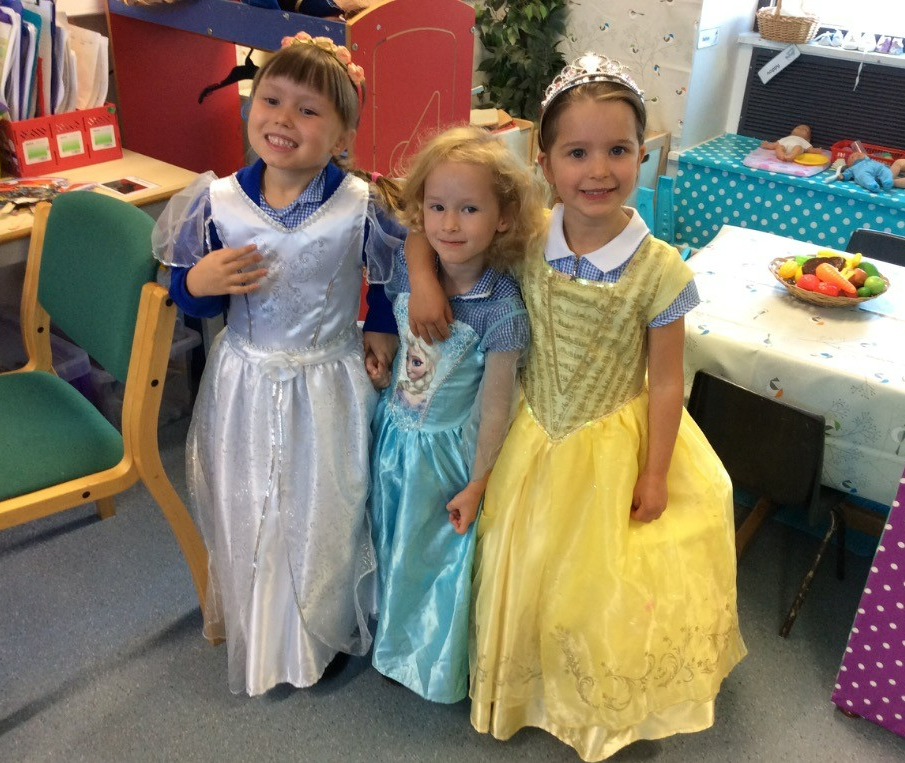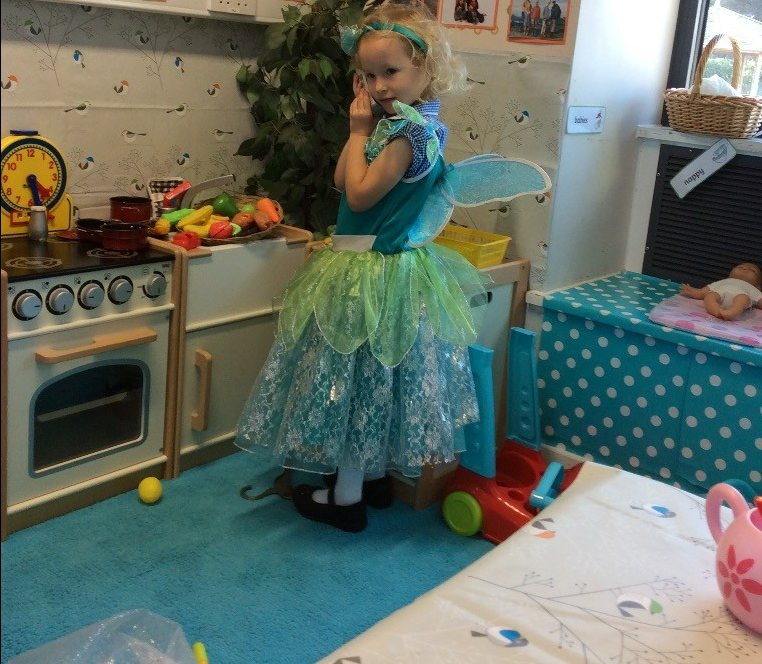 We are having lots of fun dressing up. (A) "I want to be this dress because I like this princess best. It's a Belle dress." (E) "Can you help me find the frozen dress. I want to be Elsa." (S) "This dress so beautiful, it's like a fairy. I want this one. My favourite princess is Elsa though. She has a blue dress not a white one." We happily share and change our costumes, helping each other if we find it tricky. (E) "Can you help me do this up please?" (S) "Sure. It's got sticky bits at the back. I can stick it for you." Once we've finished getting ready we get busy having a tea party together. We even take a phone call from a prince! (E) "The prince wants chocolate cake." (A) "I can make it for him. I need to bake it in the oven."
Wow girls what busy princesses you are. I love how you could use your words to talk about what you like to play best. And what great friends you are by being so helpful to each other.
Well done 👍👏👍