Physical Development
In this section...
Physical activity is vital in children's all-round development, enabling them to pursue happy, healthy and active lives.
Gross and fine motor experiences develop incrementally throughout early childhood, starting with sensory explorations and the development of a child's strength, co-ordination and positional awareness through tummy time, crawling and play movement with both objects and adults. By creating games and providing opportunities for play both indoors and outdoors, adults can support children to develop their core strength, stability, balance, spatial awareness, co-ordination and agility. Gross motor skills provide the foundation for developing healthy bodies and social and emotional well-being. Fine motor control and precision helps with hand-eye co-ordination, which is later linked to early literacy. Repeated and varied opportunities to explore and play with small world activities, puzzles, arts and crafts and the practice of using small tools, with feedback and support from adults, allow children to develop proficiency, control and confidence.
Here's an example of high quality interactions that support physical development, captured on our electronic platform, Tapestry.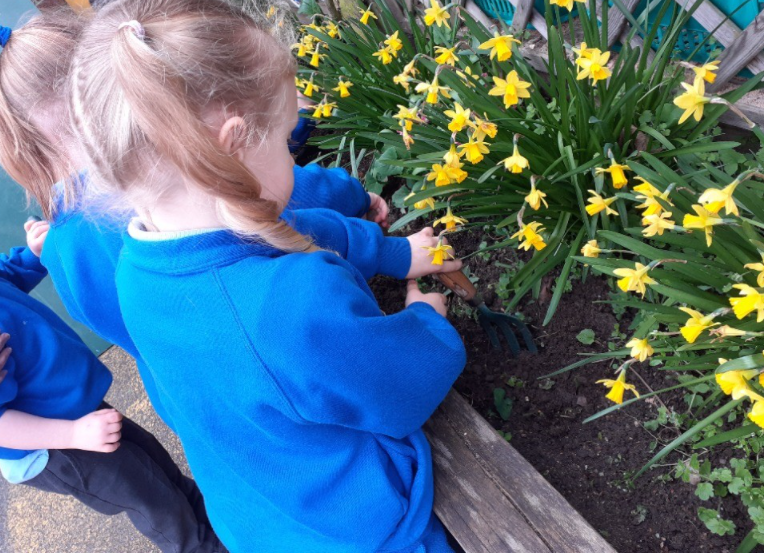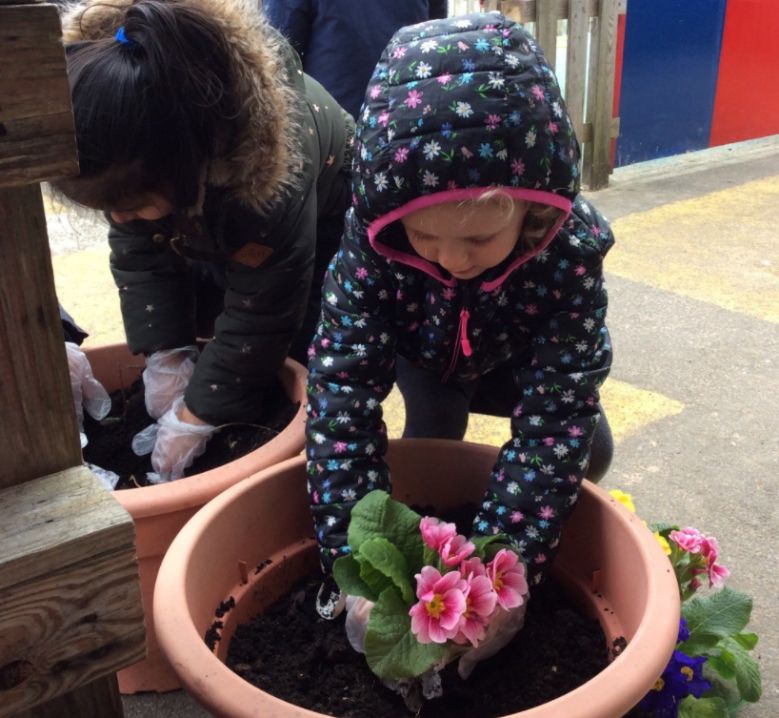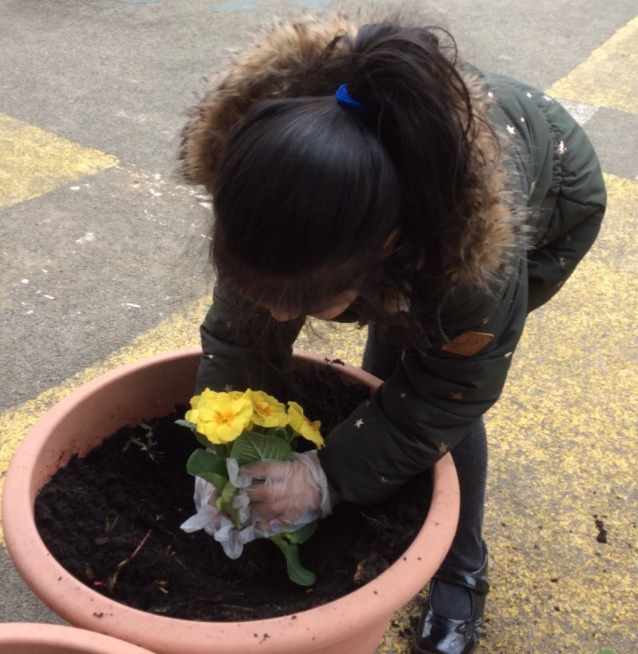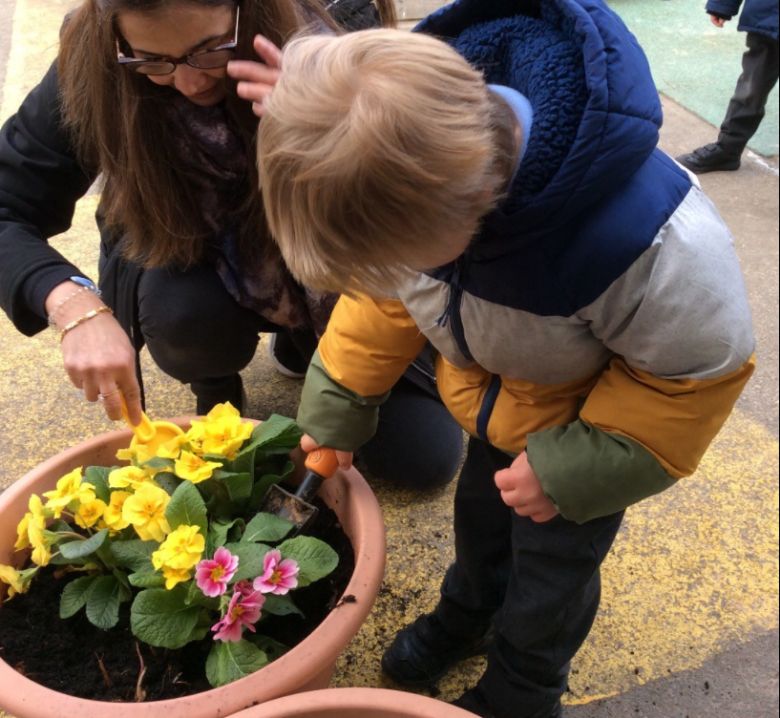 We have all been busy spending time in the Reception garden. (K) "It's a nice day today because it's sunny. When it rains you can't come right outside can we, we need to just stay under that cover bit." We all start to notice changes that are happening in our garden. (L) "Look at these flowers, these are all yellow." (E) "I see these flowers near my house like these." (A) "I helped my mummy to plant some seeds. She had to help me open the seed packet. Then we planted the seeds " (K) "Look I can see some pink ones as well, them ones are hiding a bit. They have lots of flower bits on them, they are so pretty." (F) "Pink Flowers." Mrs Covey tells us that the flowers are starting to grow because the seasons will be changing soon. She reminds us of all the things we learnt about winter and that things begin to grow during the spring time. Mrs Covey suggests that we could all be gardeners and plant some more flowers. (K) "We can wear gloves to plant to stop us being dirty." With Mrs Covey's help we find lots of different gardening equipment, she helps us learn the names of the tools and explains how we use them. (A) "This one looks like a giant fork, like what I eat my dinner with." We all decide that it's important to be careful with the tools as some of them look a bit sharp. (K) "Sharp things do cut." (E) "I can dig a hole with this spade. See now flowers can go in hole." (F) "Spade do dig." (L) "I can make all the soil get chopped up. See I dig with this fork. I dig down." We make sure to handle the flowers carefully. (K) "We need to put the roots bits at the bottom so they can grow. The roots give the plants water from the soil" (E) "You need make sure you don't chop the flowers bits with the spade." After we have finished planting we take it in turns to water the flowers. (A) "They need water to help them grow." Finally we get busy ordering pictures to show our friends how to plant. We label our pictures, sounding out our words and stretching them so we can hear the different sounds. We try really hard to match sound to letter and remember to use a letter card if we find it a bit tricky. We even write sentences to show how they grow.

Wow Foxes what fantastic gardeners you are. I love how you used all of the different tools safely and correctly and made our garden look so pretty!
Great Job 👏👍😃