Positive Reinforcement and Awards
In this section...
Core Values - The school talks about values regularly and how these are reflected in children's behaviour.
Class Rules - Each class create their own set of class rules at the start of each academic year. The rules are worded positively, are an integral part of every class and may change and evolve over the year.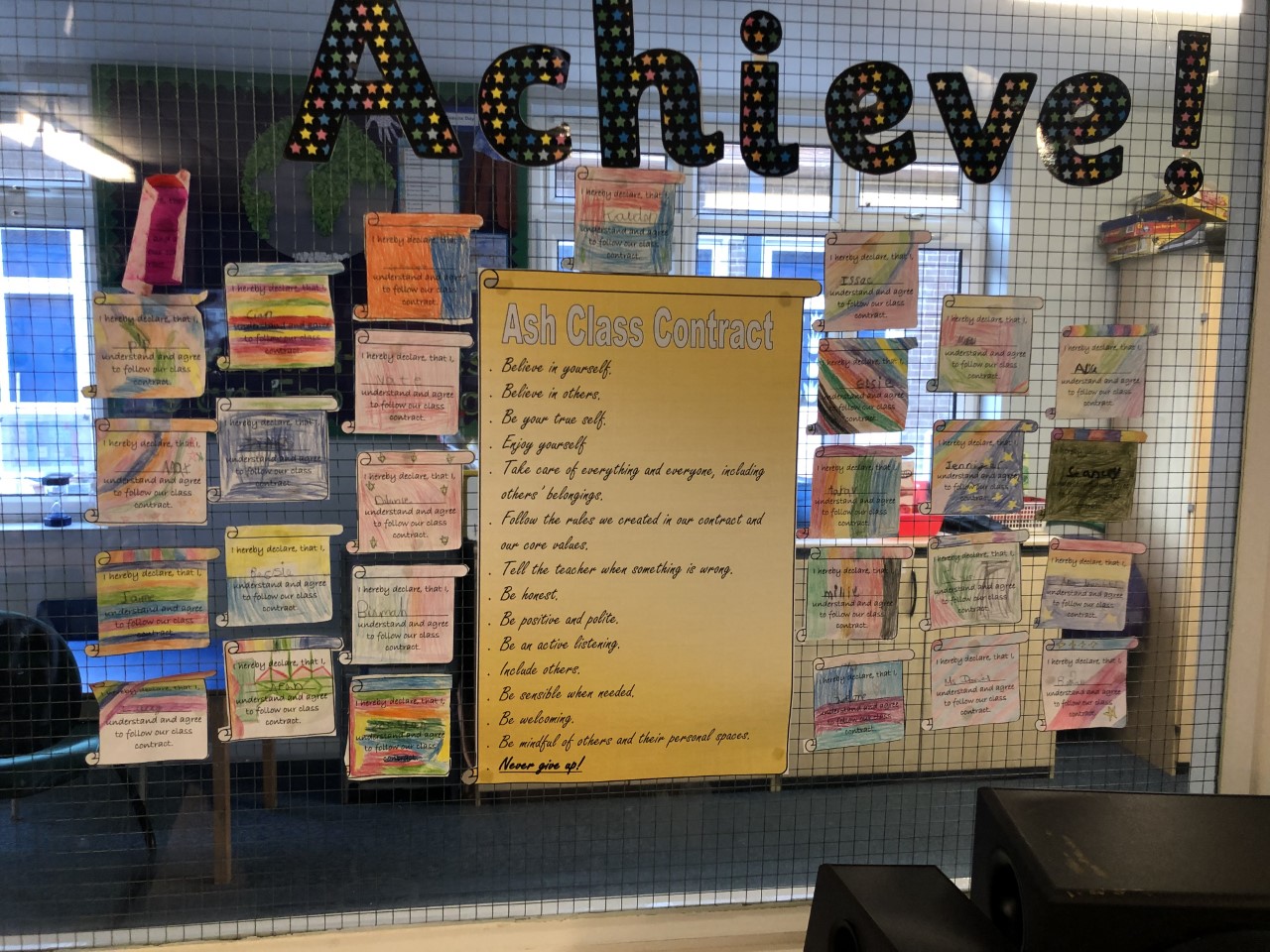 Responsibility- Children are given responsibility in class and around school in a variety of ways ranging from House and Vice Prefects (in Year 6), class monitors, buddies, sports leaders as well as through the school council.
Curriculum - We strongly believe that the curriculum plays a very important part in the positive approach towards behaviour management. A stimulating and enjoyable curriculum, with well planned, interesting and challenging activities promotes independence and good choice making. We encourage systems and routines to keep well-ordered classrooms.
Building Learning Power- We promote a culture in the classroom, and across the school, which fosters positive habits and attitudes thus allowing children to face challenges and decisions confidently and creatively.
Our learning heroes highlight four traits of good behaviours for learning: resilience, resourcefulness, reflectiveness and collaboration.
Barney Awards Celebrated in a weekly assembly. These focus on positive behaviours for learning, such as where children showed perseverance, or for working well on a group project.
Stickers Given out by teachers and teaching assistants for effort with work and behaviour and achievement in work. Taken home to be shared with parents/carers.
Marble Jar -The class work towards a negotiated 'treat' by earning marbles for times when the whole class has behaved or worked appropriately. The number of marbles needed is agreed with the class. (Marbles are NOT taken out!)
Rainbow Chart / Points - These are used within each Reception and Key Stage 1 classroom, children are rewarded for positive work and behaviour.
Bronze, Silver, Gold and Headteacher's Awards - Key Stage 1 children earn points for positive work and behaviour. On completion of each award, they visit the Headteacher for a sticker and their name is added to the Gold Book. Children should aim to work towards their Bronze by the end of the Autumn Term, their Silver by the Spring Term and their Gold by the end of the academic year. The Headteacher award gives recognition for those children who display outstanding efforts and achievements. Names are read aloud in assembly and a certificate is sent home for celebration.
House Points- Each child in Key Stage 2 is allocated to one of the six houses. House points are given out by adults for achievement in work or behaviour and the points go towards a half termly house point reward. This will be announced in a weekly Whole School Assembly.
We value the individual skills and talents of our teachers and the way that each one brings something unique to the classroom on a day-to-day basis. With this comes the utilisation of bespoke strategies to positively engage classes. These can be linked to the teacher's own interests which they in turn foster in the children. For example, the sharing of a special book or the use of technology. The values and school rules are reinforced by the adults in school by: Given clear and concise directions to children so that misunderstandings do not arise. Praising pupils who comply. Backing up verbal praise with action. Supporting children to understand their emotions through 'Zones of Regulation'.