Reading & Phonics
In this section...
Reading at Barrow Hedges Primary
At Barrow Hedges Primary School we teach reading through a variety of methods. Phonics is taught following the six Phases of 'Letters and Sounds' and enhanced through Jolly Phonics actions and songs. 'Letters and Sounds' is a systematic approach to teaching phonics. This programme is proven to be extremely effective in helping children to become confident and independent readers and writers by introducing letters and sounds, and teaching strategies for reading and writing words.
Children start learning Phonics in Nursery with lots of Phase 1 games with physical objects (discrimination between sounds). In Reception children start learning Phase 2 phonemes and by the end of Reception most children are confident to read many Phase 3 phonemes. In Year 1 we build upon prior knowledge and continue to consolidate Phase 3 phonemes whilst teaching Phase 4 and Phase 5. This is done in preparation for the Year 1 'Phonics Screening Check' in the summer term. In Year 2 phonics teaching is consolidated further as children are taught spelling rules and challenged to identify spelling patterns and apply these within their writing. In KS2 phonics is revisited and children are encouraged to use sound buttons and make links to the spelling rules they have previously learnt. It is also reinforced during whole class writing sessions to support spelling of unfamiliar words.
How can we support at home?
We encourage daily reading and reading for pleasure.
Play games little and often, especially if your child/ren is in Reception as this proves more effective in helping to consolidate prior learning.
Encourage you child/ren to use Jolly Phonics songs and actions to remember the phonemes they have learnt.
Practise segmenting and blending a range of words with your child to help their fluency in decoding texts.
Ask your child questions related to the story to check their comprehension and understanding of the text.
Useful Websites
Letters and Sounds guidance and games
Jolly Phonics
www.jollylearning.co.uk/jolly-phonics
Useful online games
www.ictgames.com/mobilePage/literacy.html
Mr Thorne
www.youtube.com/channel/UC7sW4j8p7k9D_qRRMUsGqyw
Reading Scheme
We use a wide variety of reading materials and schemes (including Oxford Reading Tree, Song Birds and Bug Club) to support our children with their reading. All children take home books to support their learning in school each week, included a book from the book corner to enjoy with their family. We also have online access to Bug Club.
We hope that you and your child can have fun learning them!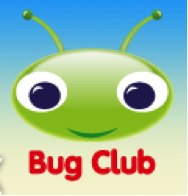 Mrs Bennett is the EYFS and KS1 Phonics Leader and Mr Shaw is the KS2 Phonics Leader at Barrow Hedges who both support Miss Wilson